PRIDE Experience Selection Committee
Thank you to our dedicated Selection Committee for the PRIDE Experience Awards & Team Recognition. This group commits to raising awareness for the awards within our organization and voting for our quarterly winners!
Want to learn how to get involved? Please email us at

[email protected]

.
 2023 Selection Committee Members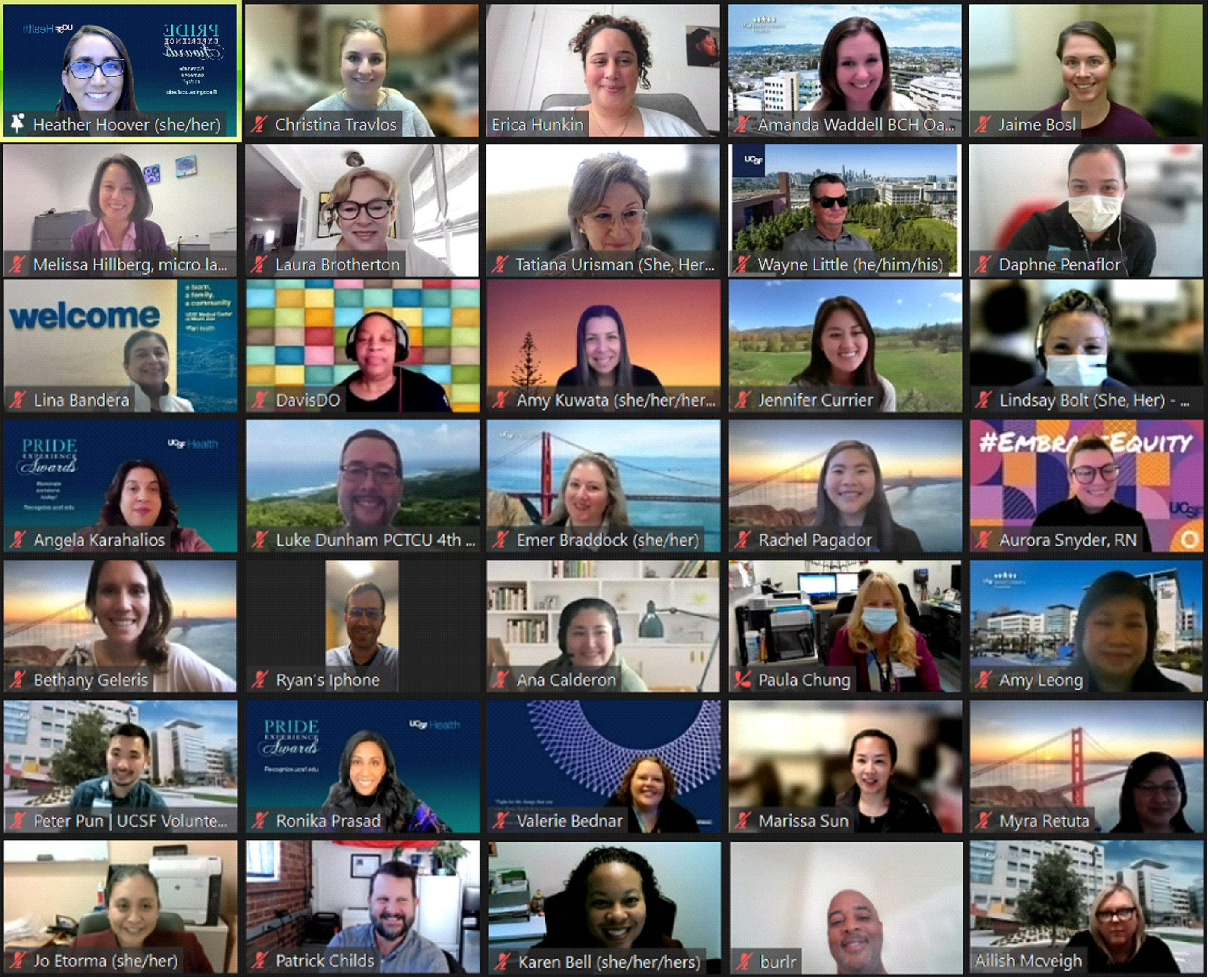 Ailish McVeigh
Alisa Yee
Allison Larsen
Alpana Patel Camilli
Amanda Waddell
Amy Leong
Amy Kuwata
Ana Calderon
Angela Karahalios
Aurora Snyder
Bethany Geleris
Bobbi Jean Cesare
Brenna Doran
Catherine Robertson
Christina Travlos
Christine Pollack
Cristina Fernandez
Daphne Penaflor
Darcy McCarty
David Poon
Dominique Davis
Elaine Remo
Emer Braddock
Emmika Elkin  
Erica Hunkin
Heather Hoover
Ingrid Barkoski
Irma Seabrook
Jaime Bosl
Jane Lee
Jay Wolford
Jay Hunter
Jennifer Currier
Jo Ann Etorma
Karen Bell
Kate Vidinsky
Katherine Greenebaum
Laura Brotherton
Leah Atwood
Leslie Villavicencio Lina Bandera
Lindsay Bolt
Luke Dunham
Marissa Sun
Maritza Lopez
Melissa Hillberg
Michele Downing
Myra Retuta
Nancy Woo
Patricia Preston
Patrick Childs
Paula Chung
Peter Pun
Rachel Pagador
Rashmi Manjunath 
Richard Sherwin
Ronald Burl
Ronika Prasad
Ryan Wilson
Samantha Gill
Susan Pappas
Tatiana Urisman
Tisha Bertlow
Valerie Bednar
Venice Ayala
Wayne Little 
        
2022 Selection Committee Members
2020-2021 Selection Committee Members